Members of the Bathurst Rotary Club have been busy this summer working on our Community Garden!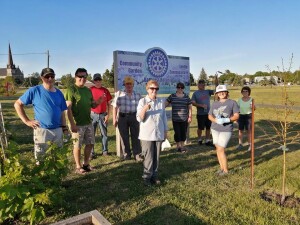 Our crew planted beans, zucchini, carrots, tomatoes, peppers, cucumbers and cabbage.
A grateful thank you to Eastside Nursery, Carron Point for the generous donation of seeds and plants for, yet again, another year. Also, thanks to Nicole and Jim Duncan for the donated tomato plants and to Suzie Arseneault for the pepper plants.
We love our Garden!